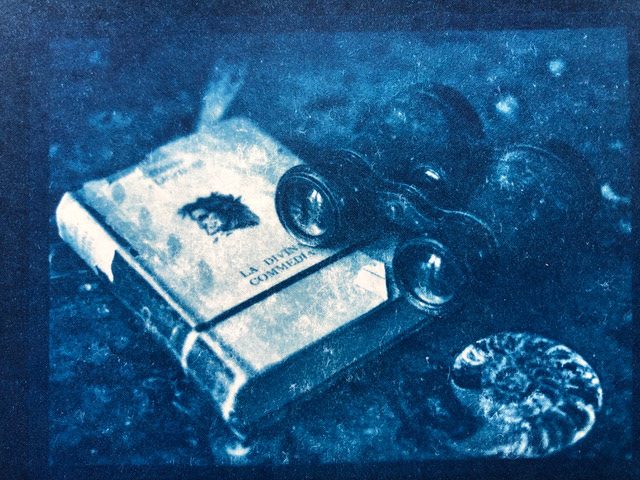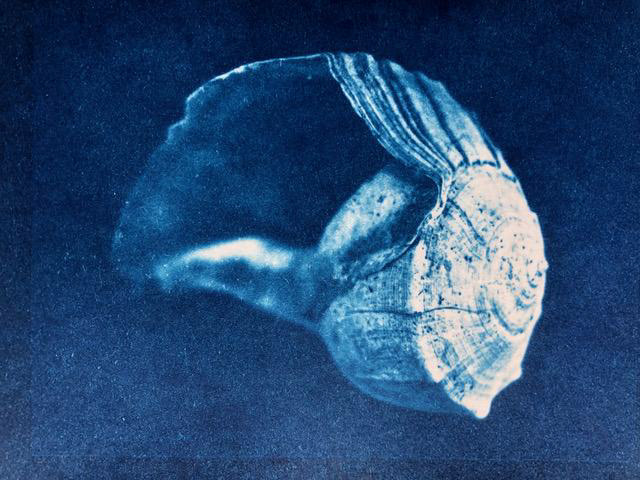 A step by step workshop to learn how to make a Cyanotype print.  We'll start by examining  historic and modern examples of Cyanotype and Photogram prints, what makes a good print and paper choices. 
Paper, chemistry, negatives, pressed flowers/plants and class notes are included. 
In this hands on workshop, students will learn to create their own cyanotype negative, how to coat paper, and 
print, rinse and tone 
images. 
All students must bring a laptop with images to create their own negatives.  
Create your own unique silk scarf, t-shirt or other garment.
Using photo negatives or pressed flowers, students will make a print onto fabric.   Cyanotype instruction and negatives/pressed flowers will be included. Students are also encouraged to bring their own negatives and materials for printing.
Cyanotype Still Life

​​​​​​​
In this workshop we will photograph an in-studio still life, create a negative to make Cyanotype prints.
Your instructors will set up a still life and students can bring their own objects, to set up a second still life.  Students will photograph one or both of these arrangements to create their final Cyanotype image.
Students will be guided through the process of producing a cyanotype negative and create a print from it.
Student must bring a laptop to create their own negatives.   We will mix and coat paper for two prints, expose them and experience the satisfaction and excitement of watching our images appear.
​​​​​​​
We are map-makers, explorers and wanderers set to discover our unique path.  Whether our ideas are clear, concrete or open-ended, we set the course.​​​​​​​
I am here for you... to invite a fresh approach to art making, coax and encourage your facility to glide between intuition and intellect, to acknowledge and honor your journey. 
My classes provide practical information and core skills for complete beginning to advanced instruction.  Classes can include working with hot wax, cold wax, photo encaustic, creating digital imagery, printmaking, cyanotype, principles for adding mixed media.   My studio is equipped with an Epson XP-6000 and Canon Pro-10 printers.  
Personalized Instruction:  $190 for two hours.  Add $55/ additional person.  Add $75 /each hour.    
Beginning, Advanced and Personal Projects:  
$275 for 3 Hours, add $50 for each additional person.  Includes instruction and all materials.