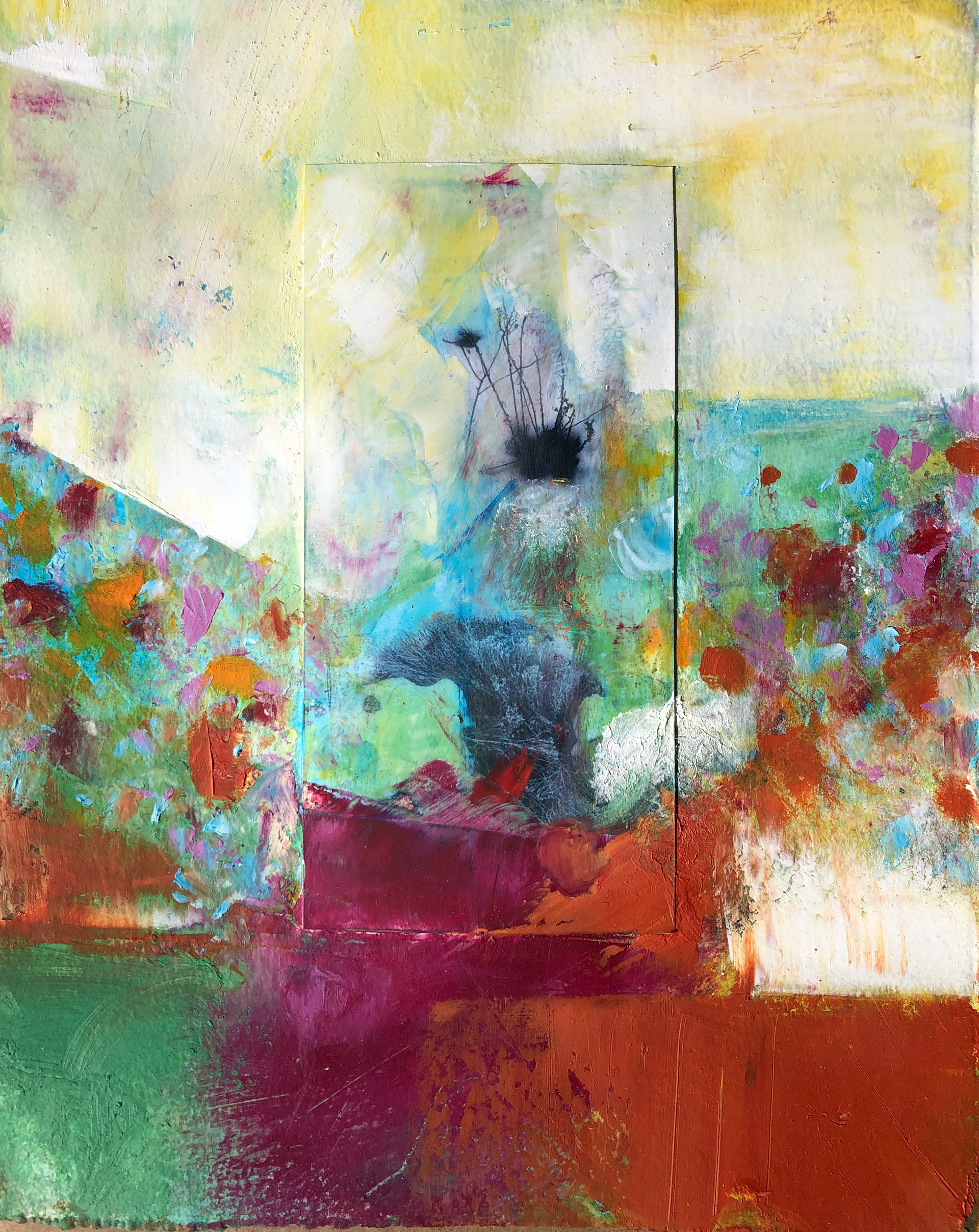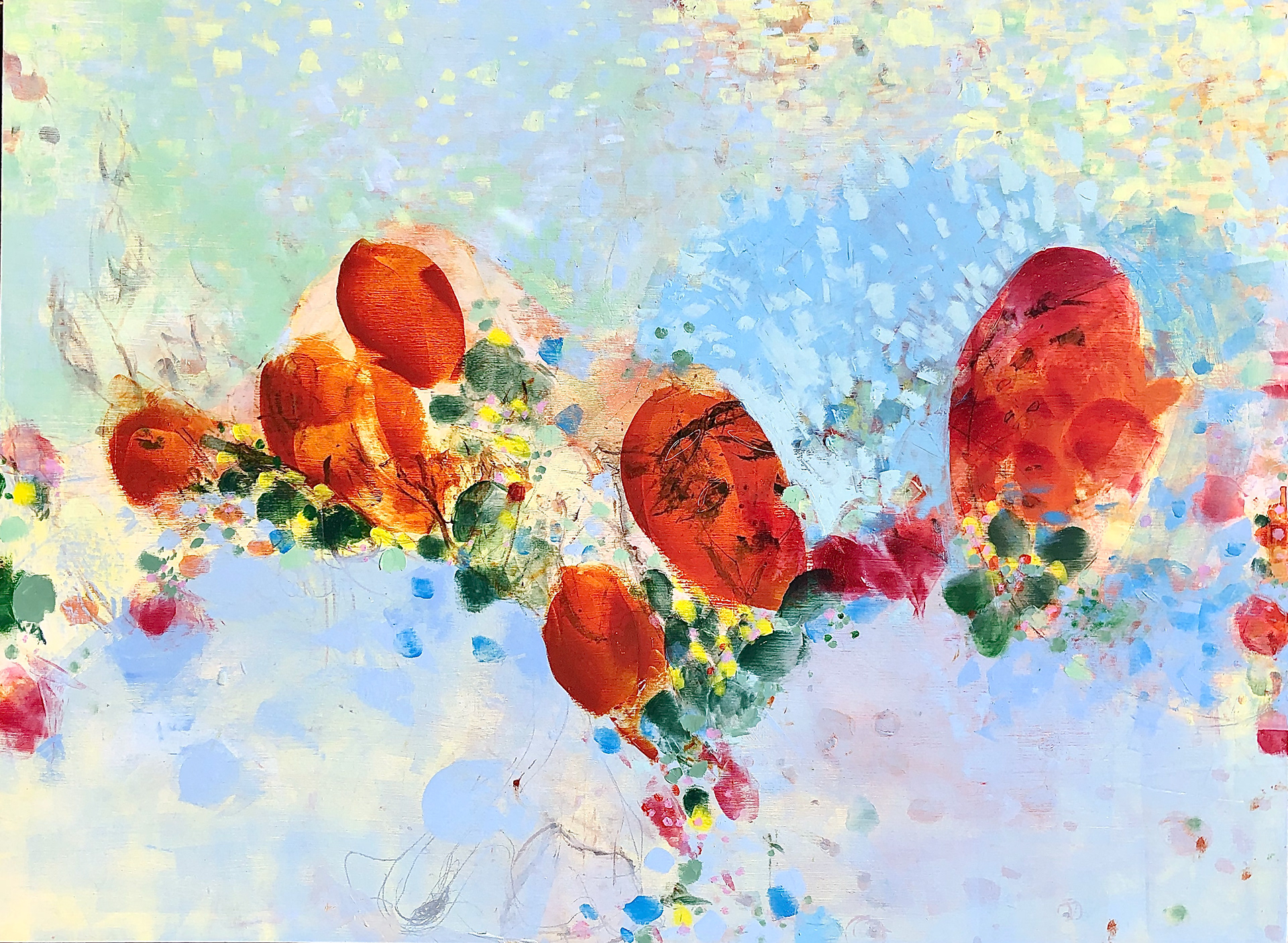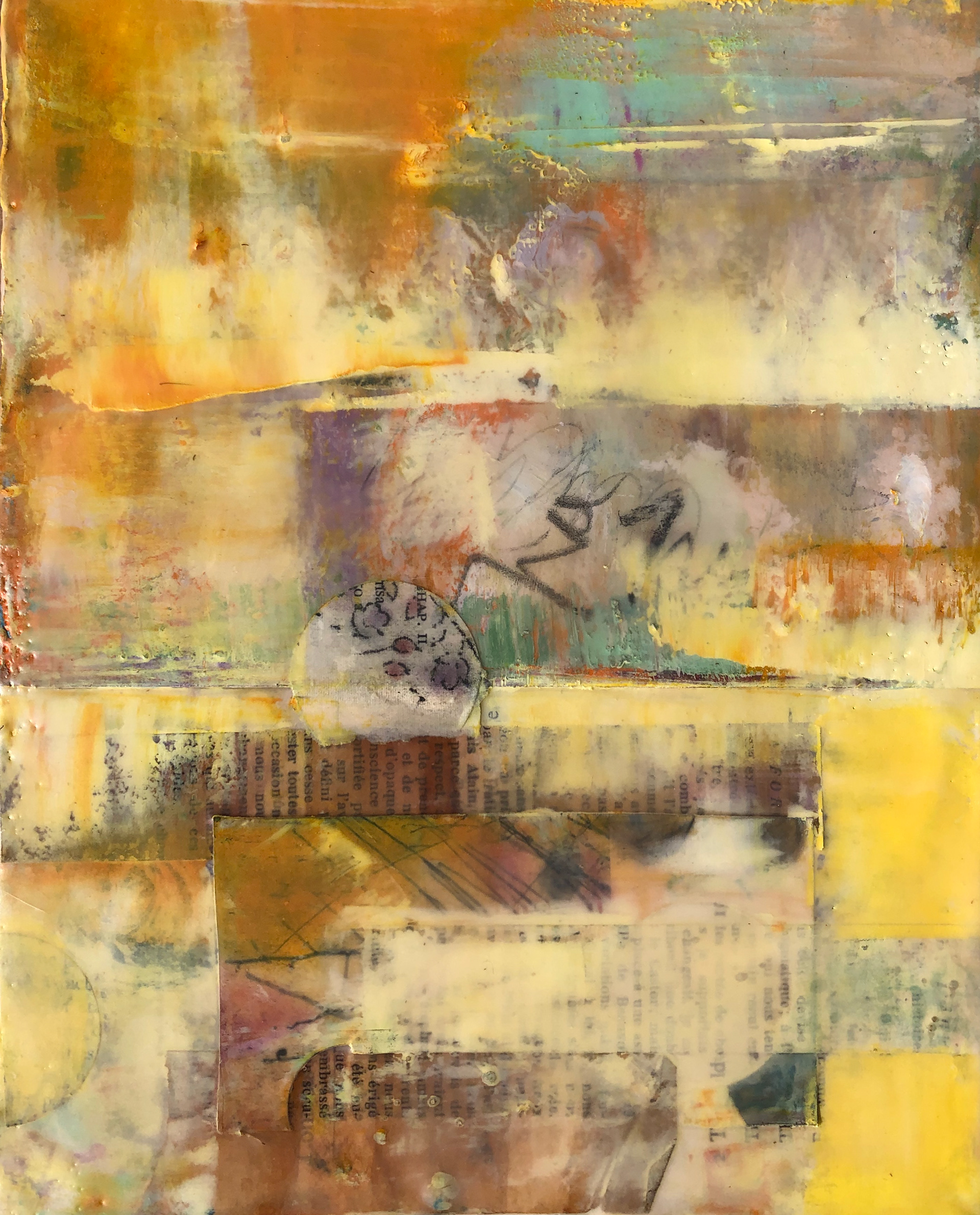 "Creating a Cold Wax Home Studio"
 April 29, 4-4:30pm  
 Learn good studio practices, tips for getting started and how to stock your studio.
Email for Zoom link to join.
Cold Wax is a medium that adds an atmospheric, painterly quality to your art work without fusing or heating.  Artists of all disciplines, those working with oils, acrylic, pastels and creators looking to add new media will gain new skills and inspiration from this workshop.  
Essential Principles of Cold Wax is comprehensive 
exploration of this versatile medium.  We will start from the ground up as we learn how to choose and prepare substrates, then enter into a step by step exploration of each working state of wax.  Following demonstrations, student will explore how to mix transparencies of color, additive and reductive techniques, create texture and depth.  We will also cover how and when to add other media.   Discover the unique qualities cold wax offers!
Complete materials list and class notes will be sent upon registration.  
Dates:  April 25, 12-4pm   May 23, 12-4pm
Suggested price: $200/class
Each class is a guided, step-by-step tutorial of different cold wax techniques.  Add

 new tools to your cold wax work with these short, concise mini- classes.  Focusing 

solely

 on technique is a great way to uncover and generate new ideas.  
White + One
:  White + one color, opaque to transparent layers, additive and reductive masks.
Unified Surface
:  Creating a unified surface, methods to reveal layers, 
Print Techniques:

 Additive + reductive line, paint + mark transfer, making papers.
Making papers:  
Frottage, Pan Pastel, embedding and coating with cold wax.
Complete materials list sent upon registration.
Dates:​​​​​​​  Saturdays, 10:30am- 12pm.  Starts April 18.  **(No class 4/25)
Suggested price: $35/class
Collage + Cold Wax:  KIGO "Reflections on Springtime"  
With an economy of expression and beauty, Kigo
are words or phrases that
Kigo are poetic Japanese words that describe ethereal qualities of nature.​​​​​​​  
Some examples of Kigo:  

Haru:

 Spring.  

Yayoi:

 increasing life.   

Seimei:

clear and bright.
Using Kigo as poetic inspiration for visual expression, each week we'll explore  a variety of approaches to cold wax, collage, and mixed media .

  Students will learn a variety of techniques to create and alter imagery, explore Pan Pastel, drawing materials, acrylic mediums, papers and adhesives.  
Bring your unique approach to organizing thoughts, images, shapes, color and pattern into compelling visual narrative. ​​​​​​​
Some materials to gather: Collected papers, book pages, drawings, photocopies, text, etc. for collage, scissors, Exacto knife with new blade, any favorite collage materials, and drawing media.  Complete materials list will be sent upon registration.  Artists are encouraged to bring media they want to explore and learn more about.
Dates:​​​​​​​ Fridays, 1-3:30.  Starts 4/24.
Suggested price:  $65/class
Click on the button, then use the drop down menu to choose your class.