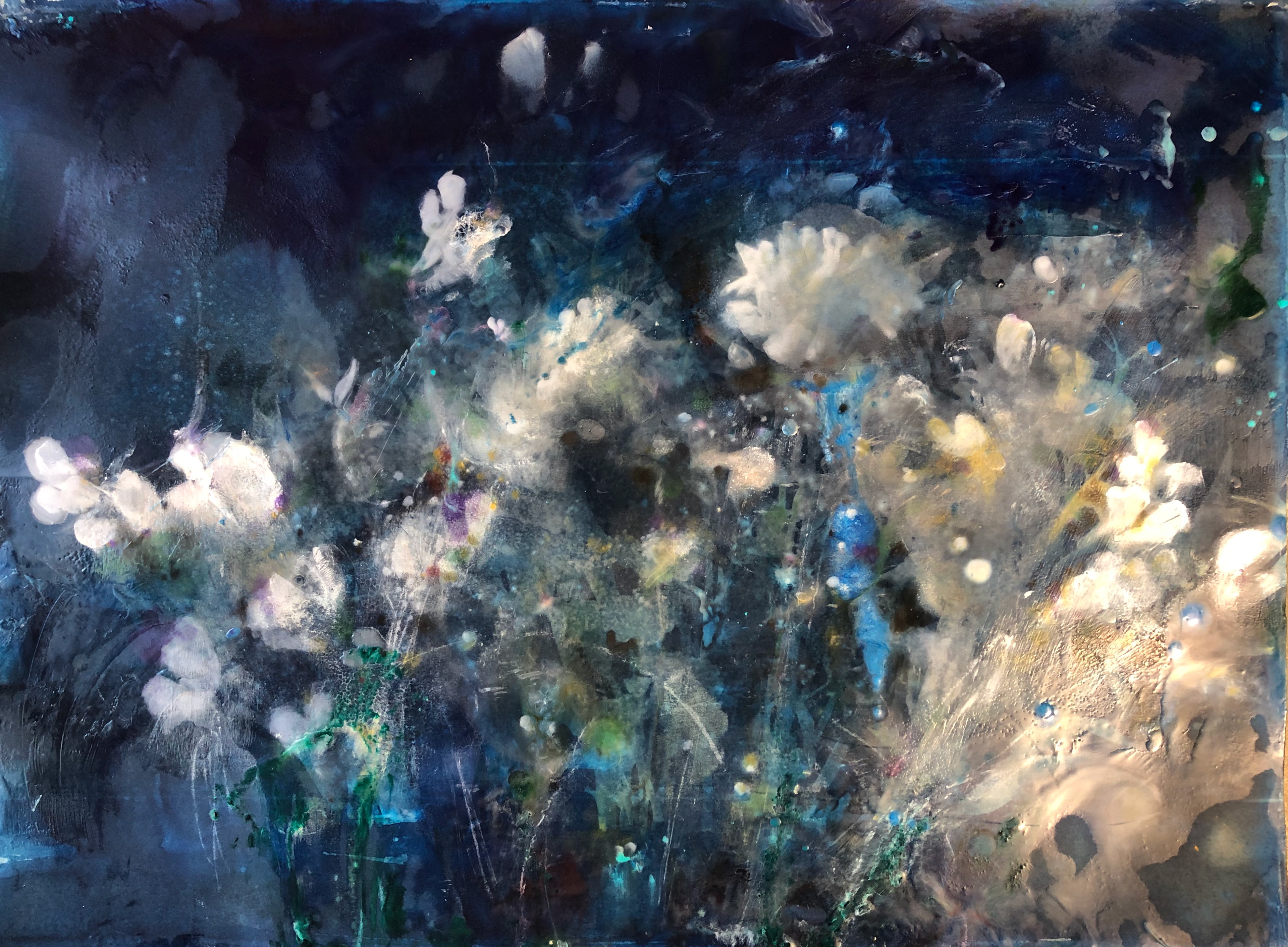 Arrange a personalized fun afternoon or evening of art making with family, friends, work-mates and other loved ones who we are missing this season.
In this step-by-step workshop, we'll create a mixed media collage.  Collage is a simple way to create a visual expression of our heart's deepest desire for our future.  It is also a profound creative process that opens our awareness to dreams, goals, affirmations, the wish for our own happiness, 
We'll work with a variety of meaningful, collected materials; images, photos, text, musings, memories, real or imaginary places, people, postcards.  We can choose to reflect on relationships, career, home, travel, personal growth, spirituality, social life, education, and health.  
Each
participant will receive a materials list along with prompts and suggestions for collecting ideas, words, and imagery to be ready for our class.  
During our class, I'll offer brief, thought provoking cues, then demonstrate simple art techniques to alter and assemble your collections into a meaningful work of art.  We'll have time for sharing throughout our class and again at the end.  No artistic skills are needed to join this workshop.
Two hour workshop, up to 6 participants. Cost:  $225. Materials are not included.  Contact me for more options.
Complete materials list will be sent upon registration.  I can suggest where to purchase items for your class if you need help.  Each participant will receive a recording of their class.  
Upon registration, we'll schedule your Zoom class.  You can also purchase a gift certificate and schedule  at a later date.
Each participant will need a free Zoom account, and a smartphone, tablet or computer, to meet from your home studio to join.
How to create a Zoom account and sign in to a meeting:
https://www.youtube.com/watch?v=vFhAEoCF7jg
Classes can also be personalized at your request~ check below are other classes I offer.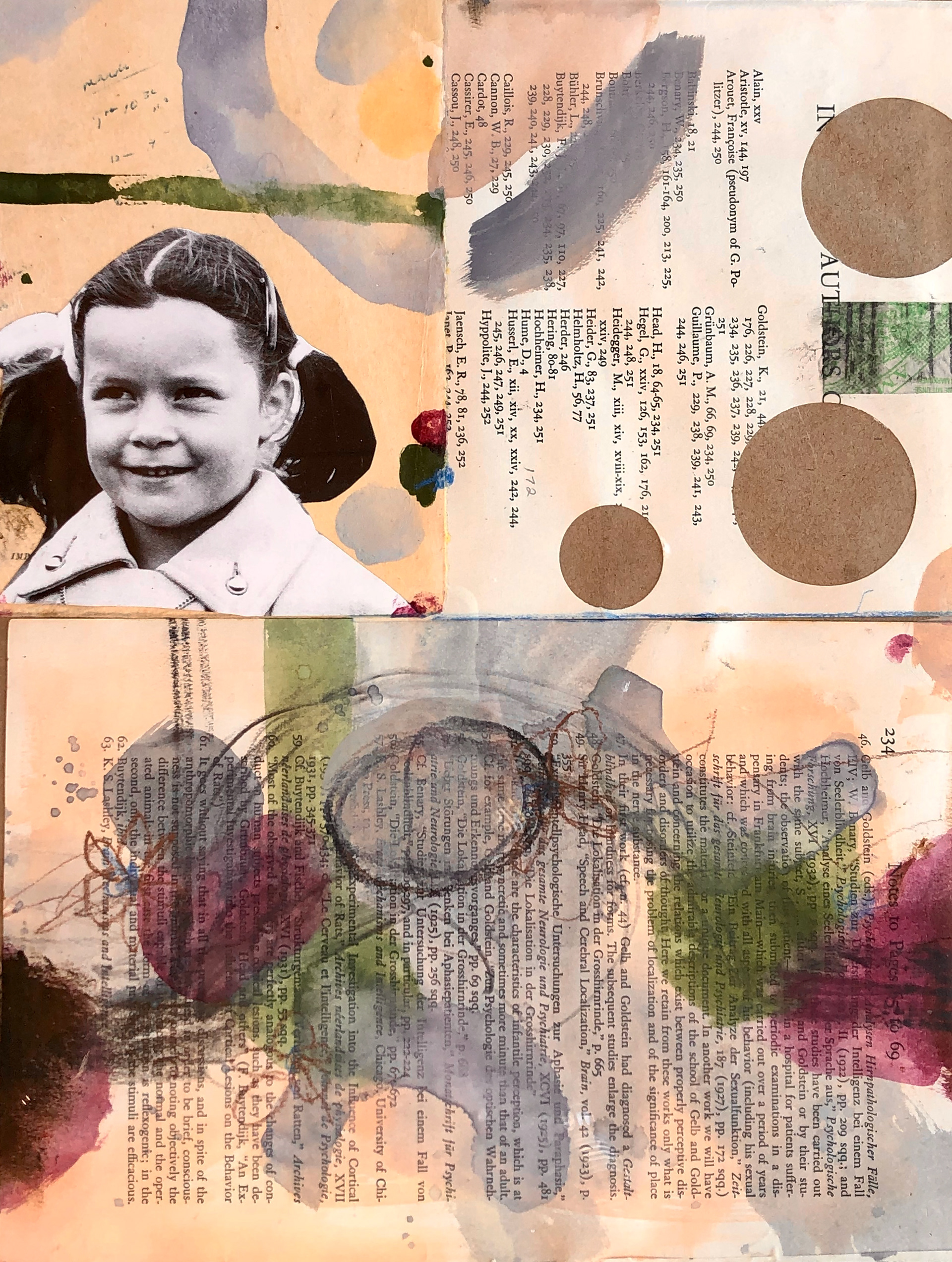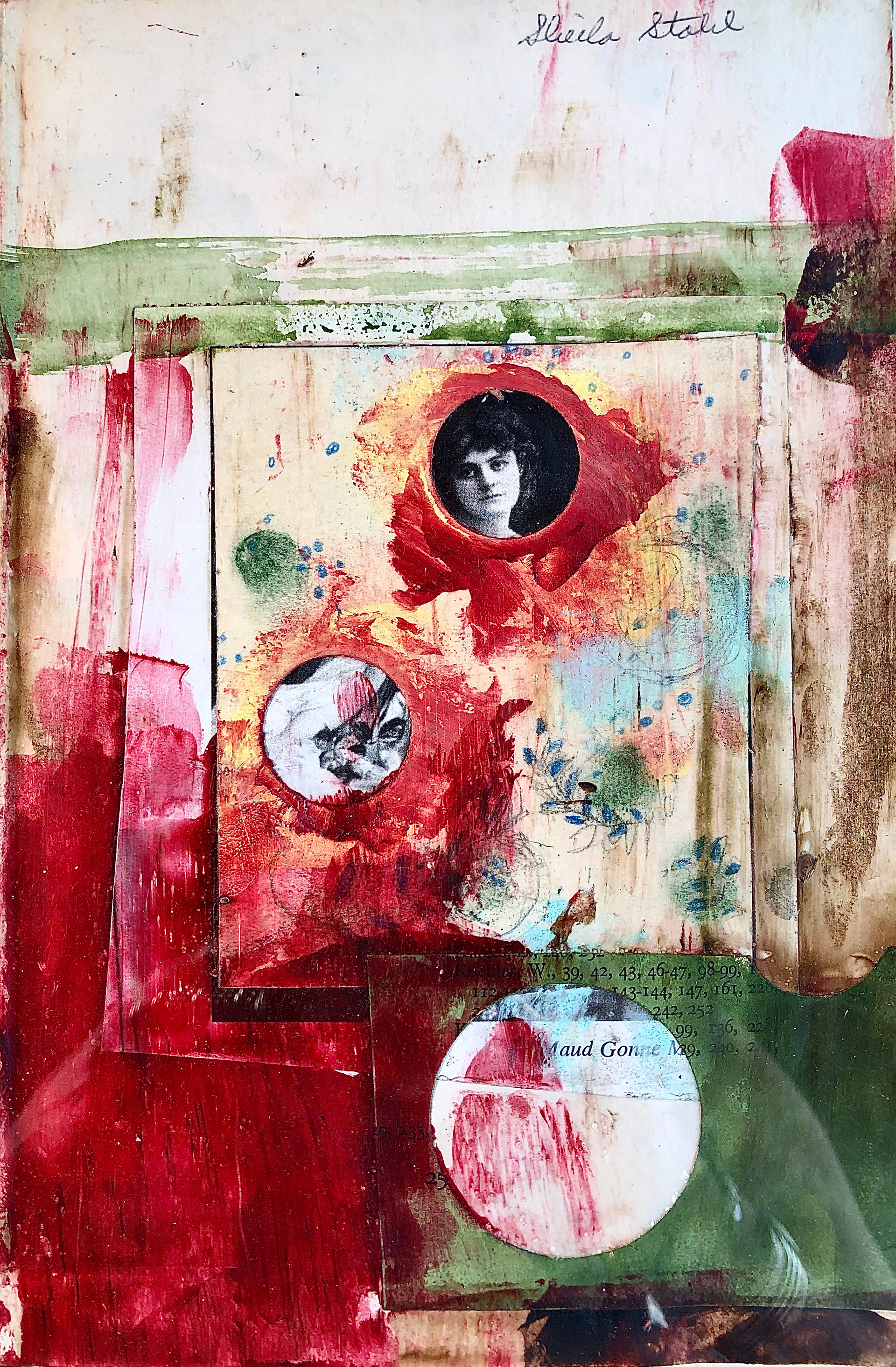 A Pilgrimage to Home Collage + Mixed Media 
​​​​​​​
A Pilgrimage is a  Journey, a Search for Moral Significance.  Join Catherine for
 a metaphorical Pilgrimage, an invitation to delve into our personal and perhaps deepened vision of the meaning of home and a life well lived.
Starting with short writing prompts, students will be guided on an inward Pilgrimage to create a collage and mixed media work of art on panel or museum board.
In this workshop,  students will reflect on feelings, ideas, and beliefs on the significance of "Home" to create a visual expression using collage and mixed media.
We'll explore essential principles of art, including composition, color, rhythm, and proportion.  Catherine will demonstrate materials and share guidelines for working with collected images, Pan Pastel, water color, drawing media, Golden mediums and other media.
Students should bring: Found papers, book pages, tissue paper, photo copies or photos, pastel, Pan Pastel, watercolor, watercolor pencils or crayon, any other favorite media or tools, any writing, sketchbooks, journals.
The UN-SELFIE: Reinventing the Self-Portrait  Collage + Mixed Media Workshop
Self portraits are not Selfies.  They are beautiful and revealing.  Good ones are difficult to make.
By definition, a Selfie is a self-portrait photograph rather than drawn or painted or sculpted. They tend to be casual shots of self at an event or just for fun, while self-portraits are more methodical.  Self portrait is more authentic self-representation, an expression of how one feels about oneself.
We can modify and even use Selfies to become 
a fully realized, intimate Self- Portrait.
The "Un-Selfie" Workshop is an opportunity to reflect on autobiographical, narrative, personal, and iconic imagery, physical, and emotional aspects of self.  Working with photos, photo copies, collage, drawing, and text, we will create a personal expression to re-invent the Self-Portrait.
Our workshop will cover: Choosing a substrate, mounting, priming, creating smooth and textured surfaces, adding color.  Come see how these methods and media work together to bring a rich, atmospheric, painterly quality to your imagery.
Cold Wax is a medium that adds an atmospheric, painterly quality to your art work without fusing or heating.  Artists of all disciplines, those working with oils, acrylic, pastels and creators looking to add new media will gain new skills and inspiration from this workshop.  
Essential Principles of Cold Wax is comprehensive 
exploration of this versatile medium.  We will start from the ground up as we learn how to choose and prepare substrates, then enter into a step by step exploration of each working state of wax.  Following demonstrations, student will explore how to mix transparencies of color, additive and reductive techniques, create texture and depth.  We will also cover how and when to add other media.   Discover the unique qualities cold wax offers!
Complete materials list and class notes will be sent upon registration.  
Each class is a guided, step-by-step tutorial of different cold wax techniques.  Add

 new tools to your cold wax work with these short, concise mini- classes.  Focusing 

solely

 on technique is a great way to uncover and generate new ideas.  
White + One
:  White + one color, opaque to transparent layers, additive and reductive masks.
Unified Surface
:  Creating a unified surface, methods to reveal layers, 
Print Techniques:

 Additive + reductive line, paint + mark transfer, making papers.
Making papers:  
Frottage, Pan Pastel, embedding and coating with cold wax.
Complete materials list sent upon registration.
Collage + Cold Wax:  KIGO "Reflections on Springtime"  
With an economy of expression and beauty, Kigo
are words or phrases that
Kigo are poetic Japanese words that describe ethereal qualities of nature.​​​​​​​  
Some examples of Kigo:  

Haru:

 Spring.  

Yayoi:

 increasing life.   

Seimei:

clear and bright.
Using Kigo as poetic inspiration for visual expression, each week we'll explore  a variety of approaches to cold wax, collage, and mixed media .

  Students will learn a variety of techniques to create and alter imagery, explore Pan Pastel, drawing materials, acrylic mediums, papers and adhesives.  
Bring your unique approach to organizing thoughts, images, shapes, color and pattern into compelling visual narrative. ​​​​​​​
Some materials to gather: Collected papers, book pages, drawings, photocopies, text, etc. for collage, scissors, Exacto knife with new blade, any favorite collage materials, and drawing media.  Complete materials list will be sent upon registration.  Artists are encouraged to bring media they want to explore and learn more about.
Click on the button, then use the drop down menu to choose your class.