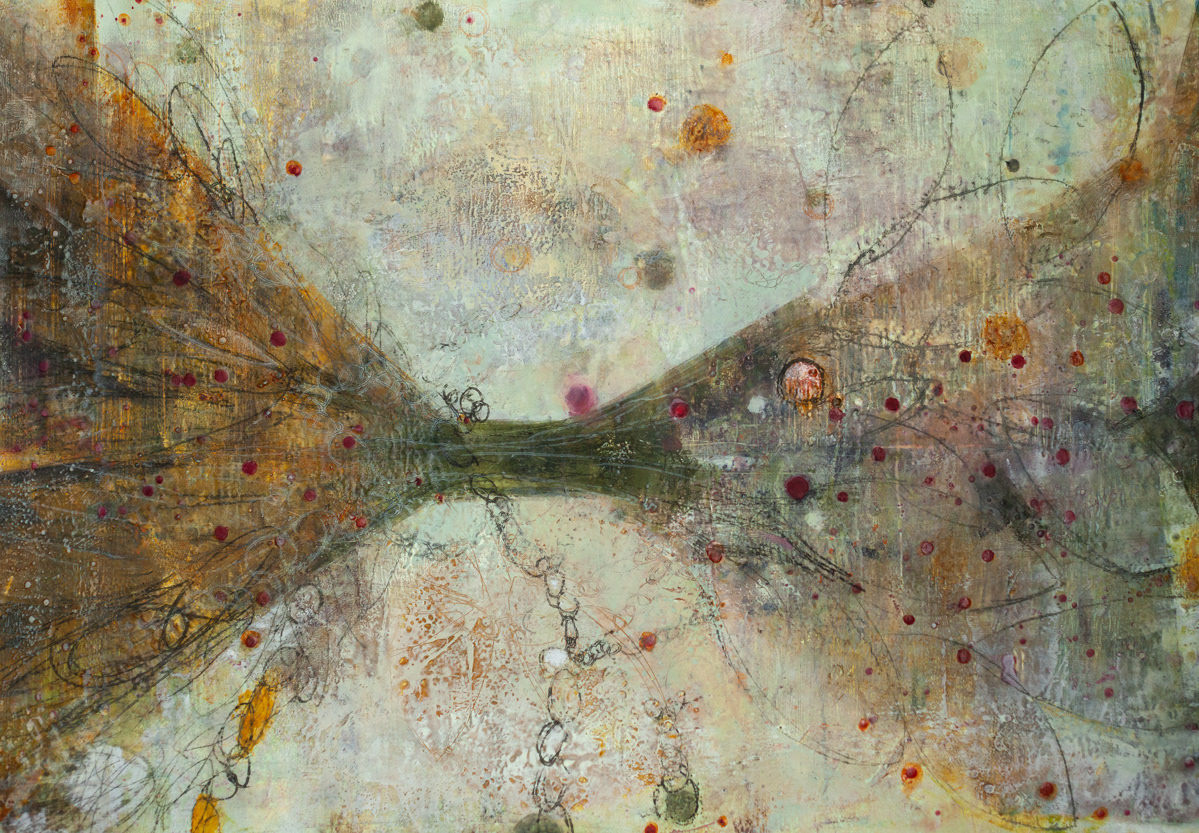 COLD WAX + ENCAUSTIC PLATE DRAWING + COLLAGE  July 13 + 14
Encaustic Art Institute of New Mexico, Santa Fe
Broaden your approach to the countless possibilities hot and cold wax offer!  T
ailored for painters, art makers, wax and mixed media artists
, this workshop explores innovative
hot wax drawing techniques, 
 cold wax and collage.
Sharpen composition skills, as we assemble and organize our artwork with images, shapes, color and pattern.  Reverse plate drawing is an alternative encaustic monotype process to make unique and intriguing papers for collage.
This workshop offers  essential beginning and advanced cold wax methods, adding papers,  encaustic "Reverse Plate Drawing"method. We will explore other media such as pastel, drawing materials and acrylic mediums.   Options for adhering and layering materials will be covered in detail.
Students should bring:  Found papers, book pages, drawings, photocopies, text, etc. for collage.  Scissors, Exacto knife with new blade, favorite collage materials, favorite pastels/drawing media
Where:  
Encaustic Art Institute of NM
Date: July 13+14       Time:  10:30- 4PM
Cost:  $285/one day.  $475/both days Includes 22"x30" Rives paper, wax + medium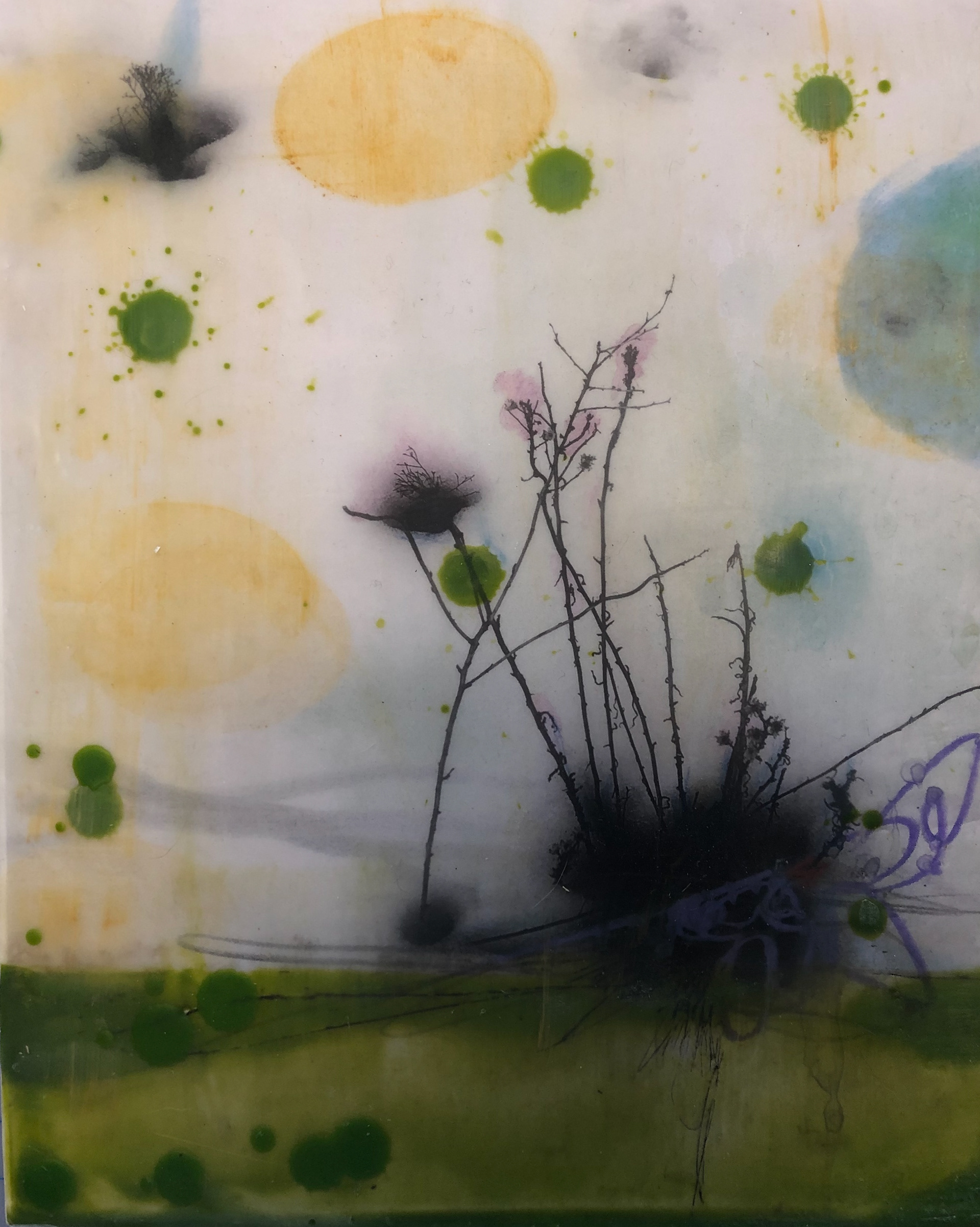 ENCAUSTIC + COLD WAX + MIXED MEDIA FOR ARTISTS WITH CAMERAS
August 10 + 11
Encaustic Art Institute of New Mexico, Santa Fe
Explore essential principles of photo encaustic, cold wax and various media to see how they join together to bring a rich, atmospheric, painterly quality to your imagery.  Encaustic is an ancient process using hot, pigmented beeswax wax to add surface, translucence and color to an image.  Explore a wide spectrum of possibilities for enhancing and altering photographic images with the time-honored process of encaustic.
Our process begins with a detailed, high-contrast digital image as a starting point.  We will then add the seductive medium of encaustic.  Working in layers, we add cold wax and explore how adding drawing, color, additional imagery, collage, and cold wax generate new ideas and support your individual style of art making.
Students must bring one or more high contrast, detailed digital image on 8"x10" inkjet or matte photo paper.
Where:  Encaustic Art Institute of NM
Date: August 10+11   Time:  10:30- 4PM
Cost:  $295/one day.  $485/both days Includes all materials except image.
PANPASTEL & MIXED MEDIA MINI CLASS at ARTISAN SANTA FE
August 3rd   1 – 2:30PM | $10 + Tax.  
Discover new avenues of artistic expression using PanPastel Colors!   PanPastels are professional artist quality soft pastel colors packed in a unique pan format, offering artists a spectrum of possibilities for applying rich color to a variety of surfaces.  They can be be applied as dry color, like fluid paint and are easily blended. Students will learn how to block in backgrounds, create painterly marks, layer, mix and blend PanPastels using different shapes and sizes of PanPastel Sofft Tools.  We will work on pastel paper and printed images to explore fundamental and innovative applications of PanPastels. 
No Experience necessary.  All materials provided.  Participants will receive a $10 Artisan store credit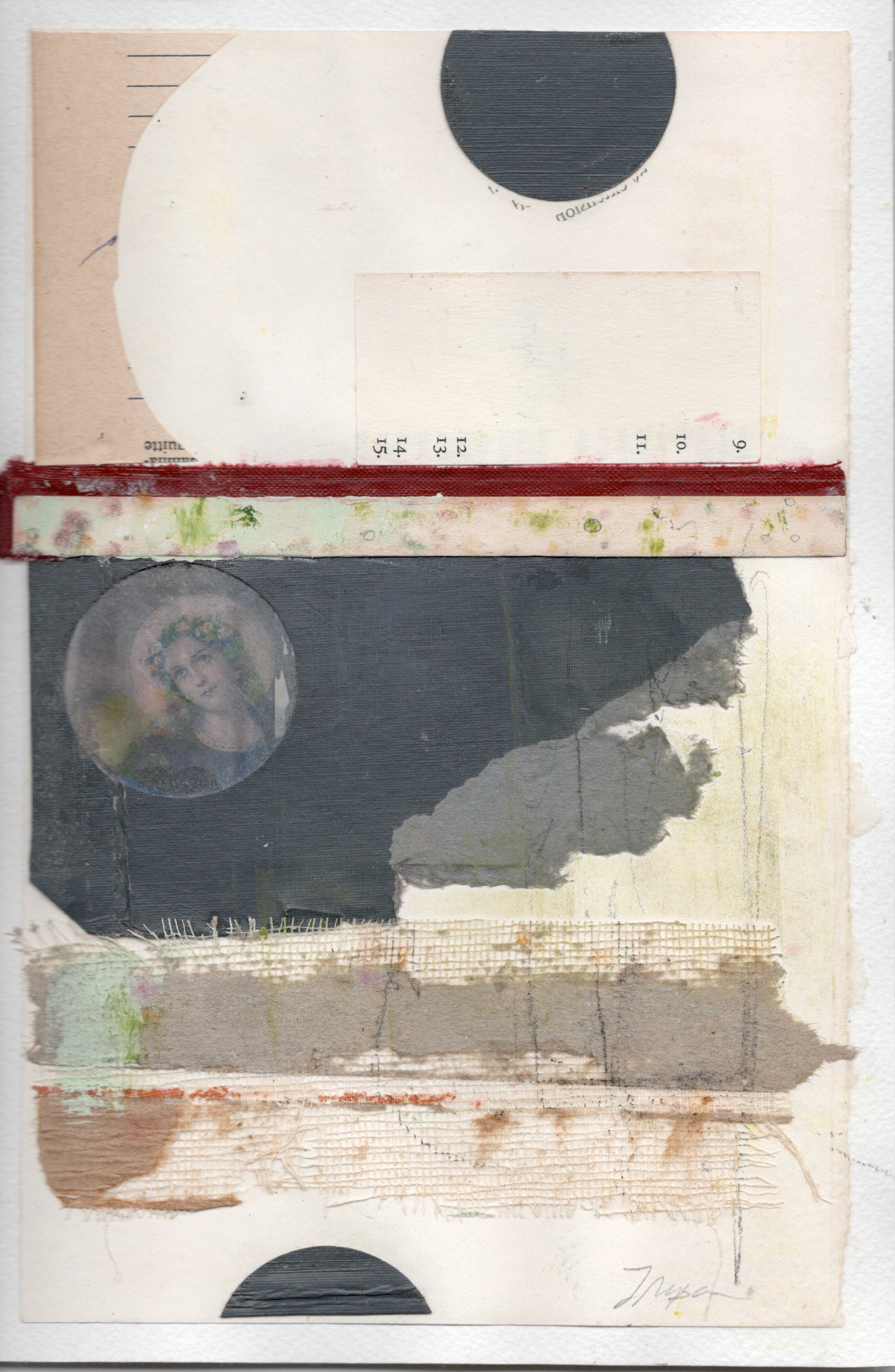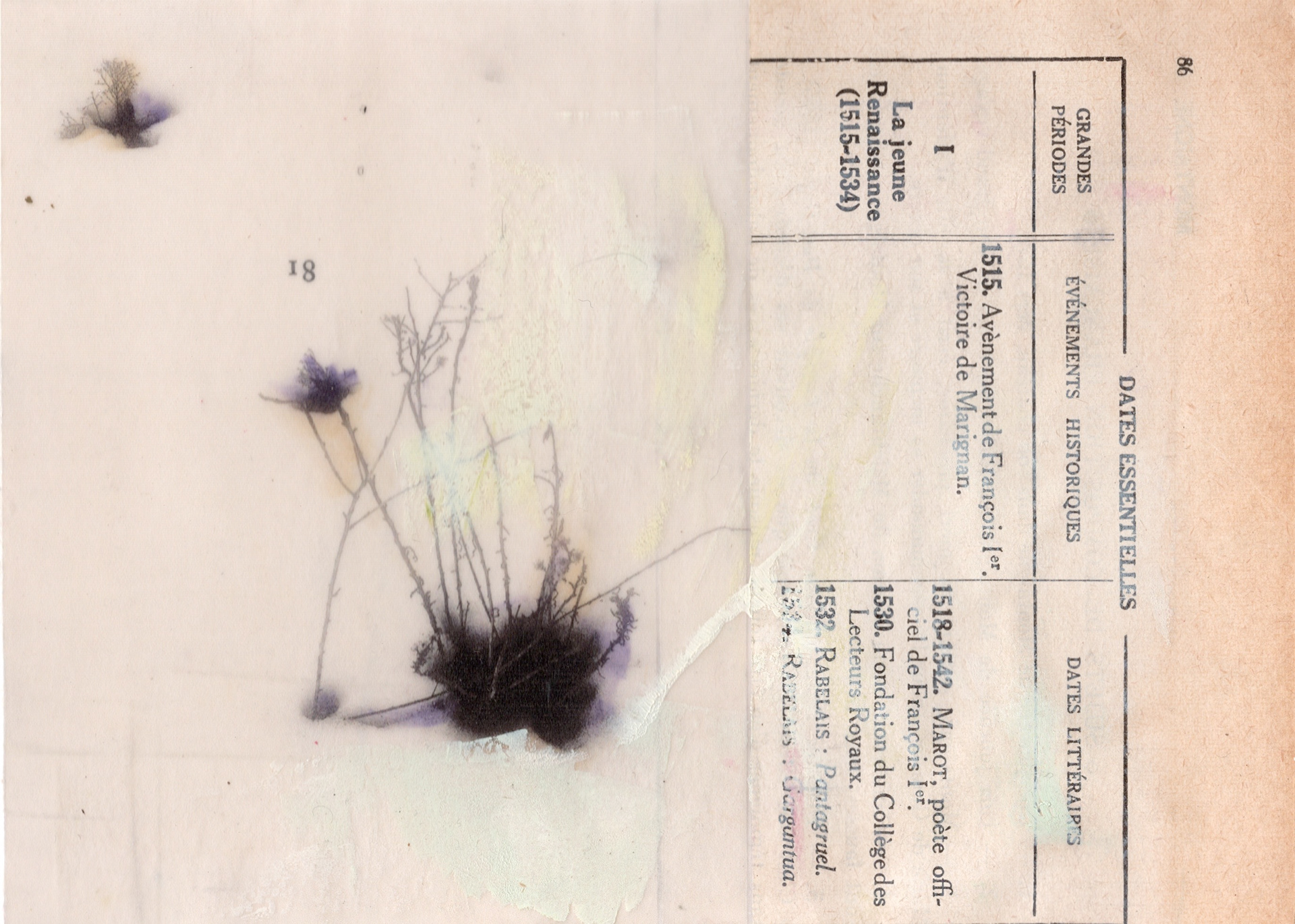 PHOTO ENCAUSTIC + MIXED MEDIA WORKSHOP   September 15 + 15  One or two day workshop.
Encaustic Art Institute of New Mexico, Santa Fe
Learn essential techniques of Photo Encaustic including mounting, priming, adding color, creating smooth and textured surfaces.  
Develop your imagery even further with a comprehensive exploration of compatible and complementary media.  Artists can work with photos, photo copy, collage, drawing, text, etc.
Open to all levels and artists of all disciplines!
Students must bring at least one image printed on matte photo or presentation paper.  We will be working on 8"x10" panel.  Contact me with your questions.
Cost:  $285/One day.  $490/Both days.  Includes all materials, except image.
Where:  
Encaustic Art Institute of NM, 632 Agua Fria St, Santa Fe, NM 87501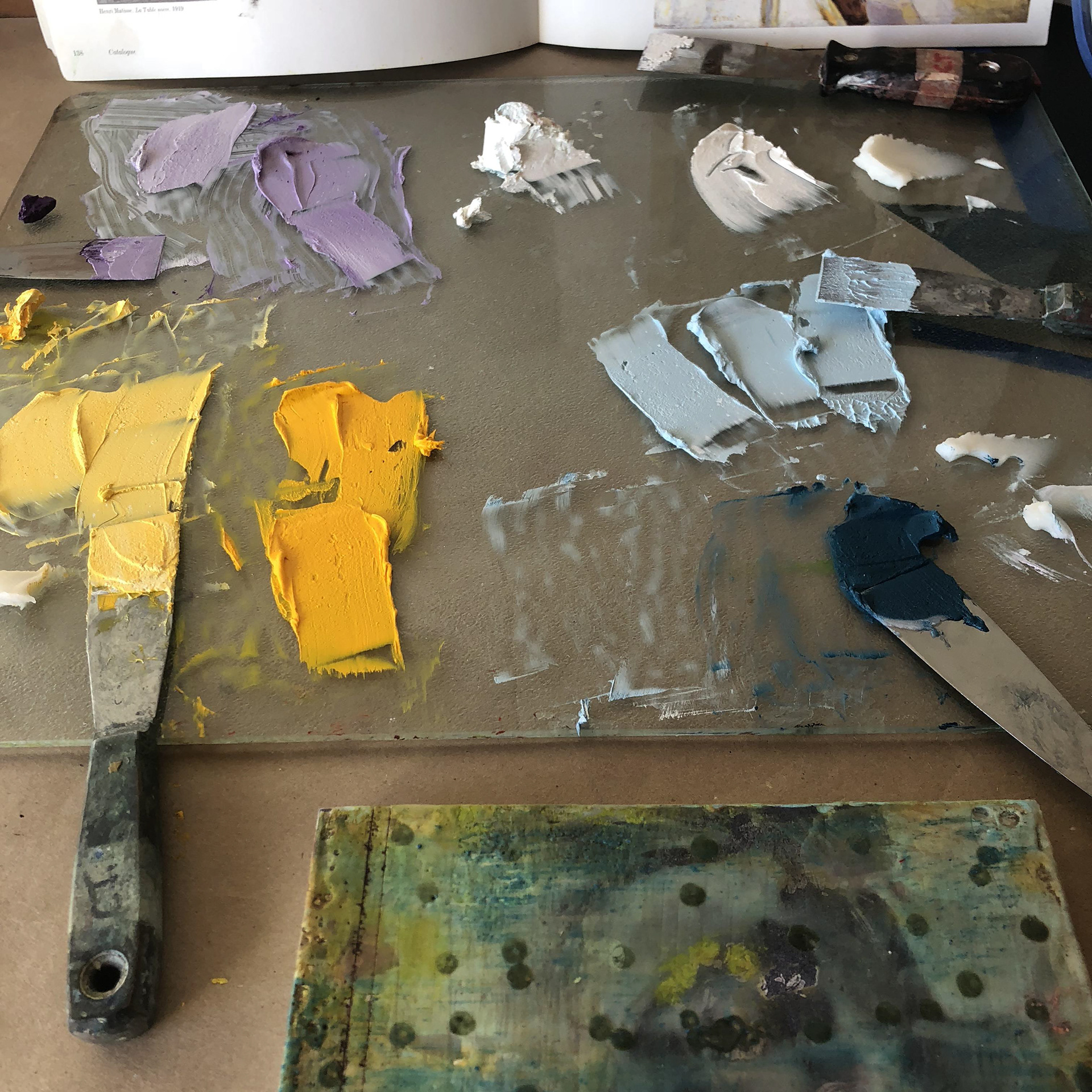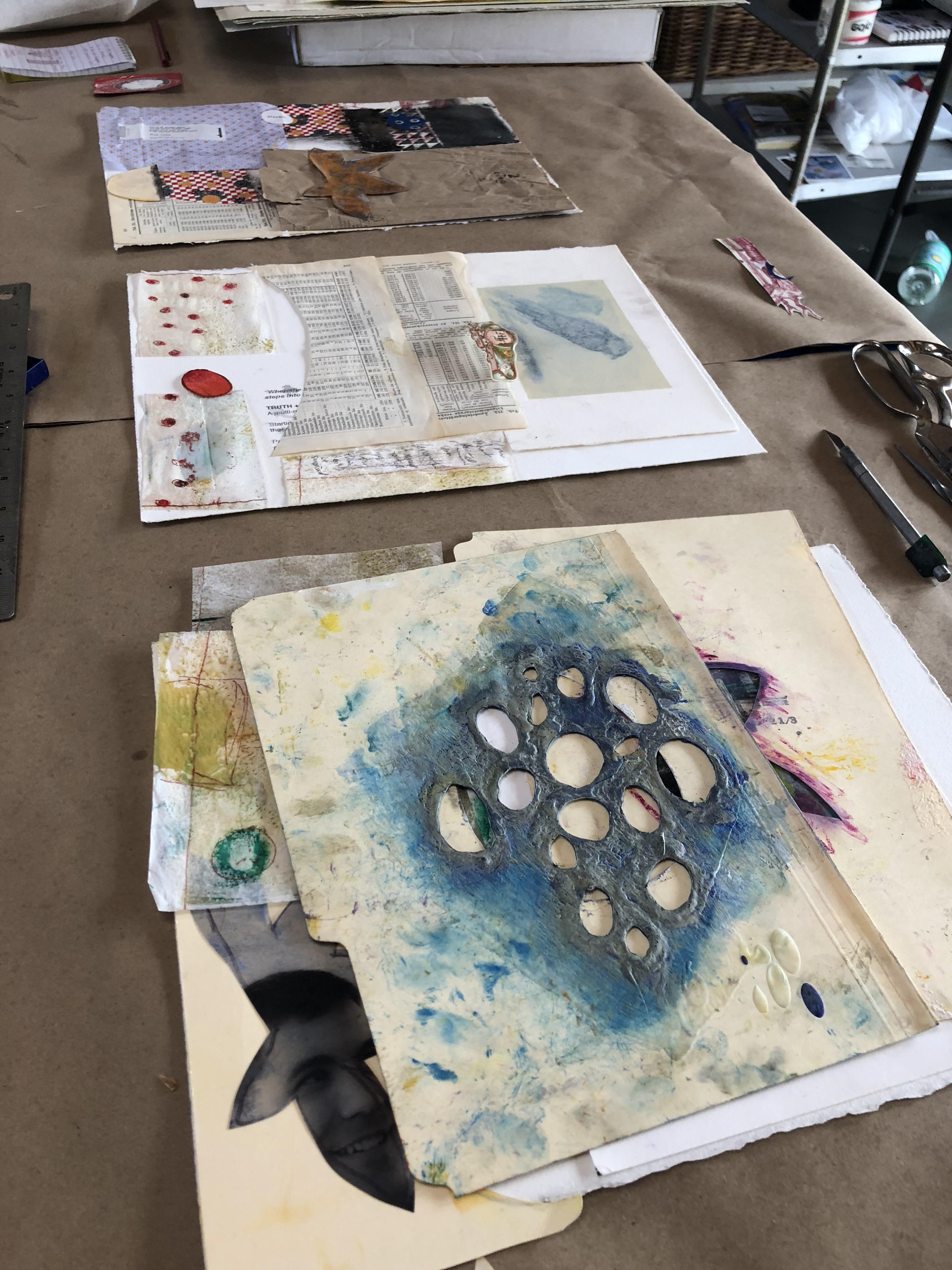 PRIVATE INSTRUCTION + WORKSHOPS
I am here for you!  To invite a fresh approach to art making,  coax and encourage your facility to glide between intuition and intellect, to acknowledge and honor your journey.  
We are map-makers, explorers and wanderers on an exploration of our unique path.  Whether our ideas are clear, concrete or open-ended, we set the course.​​​​​​​
My classes provide practical information and core skills for complete beginning to advanced instruction.  Classes can include working with hot wax, cold wax, photo encaustic, creating digital imagery, printmaking, cyanotype, principles for adding mixed media.   My studio is equipped with an Epson XP-6000 and Canon Pro-10 printers.  
Personalized Instruction:  $190 for two hours.  Add $55/ additional person.  Add $75 /each hour.    
Beginning, Advanced and Personal Projects:  
$275 for 3 Hours, add $50 for each additional person.  Includes instruction and all materials.